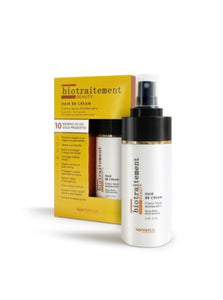 A leave-in cream spray suitable for all hair types that smoothes, enhances and protects hair fibres.
10 BENEFITS ALL IN ONE.
It detangles hair, making it easier to comb
it moisturises hair in depth 
It enhances and protects hair colour over time
It controls frizz
It improves styling hold 
It protects hair from heat sources
It reduces drying time 
It gives hair body and volume
It repairs and nourishes dry and damaged hair
It prevents split ends 
Designed for all hair types. Apply on entire length of hair and tips. Can be used in wet and dry hair. DO NOT RINSE.
Made In Italy