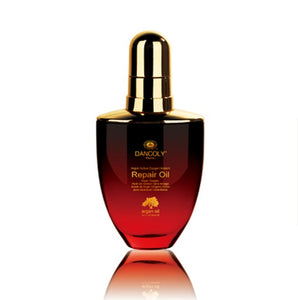 Designed For All Hair Types....Loved By Hairdressers.
This beautiful Argan Oil, enriched with natural Vitamin E, essential fatty acid and linoleum acid effectively repairs hair splits, dryness and maintains moisture. Opuntia Tuna extract has special moisturising antioxidant ingredients to protect the hair from sunlight damage and supplement nutrients to hair, leaving it shining with healthy lustre.
DIRECTIONS: Take 1-4 pumps of Argan Oil into palms, rub hands together and distribute evenly through the hair ends, to improve the brightness and and increase nutrition. Leave-in.
Can be used in wet and dry hair . Less is more!
Made in France 🇫🇷