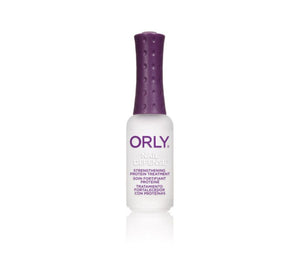 ORLY NAIL DEFENSE is a strengthening base coat that treats splitting and peeling nails. This protein-enriched formula helps protect and fortify nails that split or peel easily. Bonds nail layers together and seals the nail to prevent breakage.
Improve the condition of your nails with ORLY Nail Defense. Wonderfully nourishing, it contains protein to fortify your nails and prevent them from splitting and peeling.
Your nails will be strengthened and repaired, meaning they're less prone to breakages. Ideal for nails that are weak and brittle, you'll soon be able to say hello to healthy, strong nails.
BENEFITS:
A protein-enriched strengthener fortifies brittle nails
Repairs and promotes flexibility
Provides a double dose of plant-derived protein into the nail
Nail layers are sealed and more flexible
Dries Fast