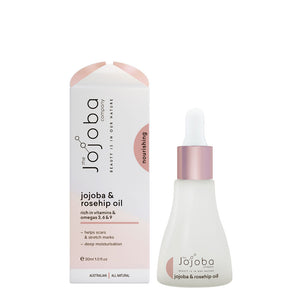 Rich in vitamins & omegas 3, 6 & 9
- Helps scars & stretch marks
- Deep moisturisation
The perfect blend of nutrient rich jojoba with the added benefits of rosehip oil. This natural oil will absorb into the skin without clogging pores.
Why jojoba based skincare?
Jojoba is not an oil but a liquid wax ester that is the closest botanical match to our skin's natural oil. It is able to carry the active natural ingredients within each of our products deep into the skin which is why jojoba is at the heart of our entire skincare range.
100% Natural
Skin Types: Suitable for all skin types.